Networks
ITS Norway is a member of large international networks that work to help actors in all countries to participate in R&D, innovation and business development. We try as far as we have capacity to be in contact with the international networks and actively participate in the European ITS organization ERTICO and ITS Nationals. We are happy to assist the members of ITS Norway in finding the right and relevant contacts for projects that our members are interested in.
National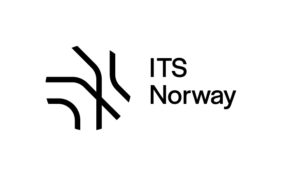 ENIT
ENIT
The EU network for ICT in transport (ENIT) has been established by ITS Norway to increase Norwegian companies'
impact and benefit of EU projects in the area of transport. ICT is a key technology for solving many of the EU's transport challenges and several of these are linked to the energy area. The network focuses on business participation, but all interested actors are invited to participate.
ENIT is supported by the Research Council of Norway.
International

ALICE
ALICE
The forum will be a Norwegian shadow group/input group against the European technology platform ALICE (Alliance for Logistics Innovation through Collaboration in Europe). ALICE's objective is to develop a comprehensive strategy for research, innovation and market introduction of new products and services related to logistics and management of supply chains. ALICE will contribute to and support the implementation of Horizon 2020 and subsequent framework programmes, and is also an important arena for finding collaboration partners. ITS Norway is the project manager and manages the Norwegian input group.

Network of National ITS Associations
Network of National ITS Associations
The ERTICO – ITS Europe hosted Network of National ITS Associations is a grouping of national ITS interests formed in order to ensure that ITS knowledge and information is transmitted to all actors at the local and national level – such as small and medium sized companies – and support ITS promotion from the ground up. It was officially launched on 7 October 2004 in London.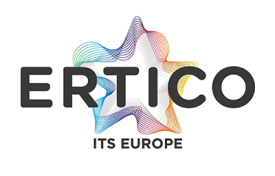 ERTICO – ITS Europe
ERTICO – ITS Europe
Was founded at the initiative of leading members of the European Commission, Ministries of Transport and the European Industry.
ERTICO is the network of Intelligent Transport Systems and Services stakeholders in Europe. We connect public authorities, industry players, infrastructure operators, users, national ITS associations and other organisations together.
The ERTICO Partners and our dedicated team of highly skilled professionals work on a portfolio of activities to accelerate the development and deployment of ITS across Europe and beyond.

Intelligent Transportation Society of America
Intelligent Transportation Society of America
The Intelligent Transportation Society of America represents more than 400 member organizations including public agencies, private corporations, and academic institutions involved in the research, development, and deployment of technologies that improve safety, increase mobility, strengthen the economy, and sustain the environment.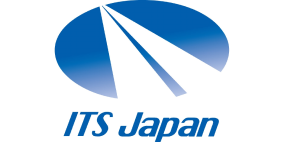 ITS Japan
ITS Japan
ITS Japan promotes international cooperation on ITS and contributes to related conferences. ITS Japan serves as the area contact for Asia-Pacific at the ITS World Congress as a counterpart to ITS America for the Americas and ERTICO-ITS Europe for Europe. ITS Japan also serves as the secretariat for the ITS Asia-Pacific Board of Directors.