Cybersecurity breakfast meeting with Gateway Digital
In the highly dynamic "hybrid" business environment that we are living in today, the network and application infrastructure is under constant threat from attackers.
Every organisation's CISOs (Chief Information Security Officier) understand the importance of Security Operations Centres (SOC) to counter modern-day cyber threats hindering business operations and stopping them from pursuing their digital transformation strategy.
Gateway Digital AS, a member of ITS Norway, would like to invite you for a breakfast meeting where we will discuss the current cybersecurity landscape in Nordics and what businesses can do to secure their digital ecosystems.
Please mark this event on your calendar for 3rd March from 0800-1000 CET. Please use the registration link, as there are limited places.
Adress: Fredrik Selmers vei 2 , 0663 Oslo
Agenda:
08:00 Breakfast and Coffe
Chat between Alf Lande (CEO, Gateway Digital AS) and a Ronny Stavem (CISO Dunamis Technology)
Cybersecurity Landscape in Norway/Nordics – a short intro by Marit Brandtsegg, (Director of Legislation and Regulatory Authority NPRA)
Modern Threat Intelligence Platforms & Security Operations Centre in Nordics – Harish Shukla (Cybersecurity SME, Gateway)
Q&A
10:00 End
Please meet one of the speakers Security specialist Ronny Stavem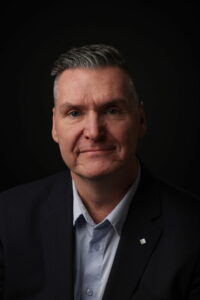 Ronny is an experienced and competent leader within the IT and technology industry with over 27 years of experience. Ronny is today the CEO and Head of Digital Cyber security services at Dunamis Technology, a company that provides strategic, tactical and technical services in the cybersecurity domain. He has extensive expertise and experience with multiple security standards and frameworks. He has demonstrated the ability to deliver reliable and efficient services for his clients through contributions to project work or operational security management roles.
Ronny will be talking about the Cybersecurity landscape in Norway/Nordics on the 3rd and will be available for conversation with guests during the event.
Neste arrangement
ITS Dagen 2023 – ITS Norway sin årlige konferanse