Nordic Innovation – call for project outlines on smart mobility and connectivity
Nordic Innovation invites everyone involved with developing and implementing innovative smart mobility and connectivity solutions to the Quality of Life through Nordic Smart Mobility and Connectivity workshop at the ITS World Congress.
We welcome participants from all the Nordic countries.
Nordic Innovation will provide up to 10 grants of NOK 200.000 for project development related to mobility, connectivity and quality of life.
This will be followed up with more solid funding for 1-3 excellent projects later in 2018. A call for project outlines will be published on www.nordicinnovation.org prior to the workshop.
More information about the call.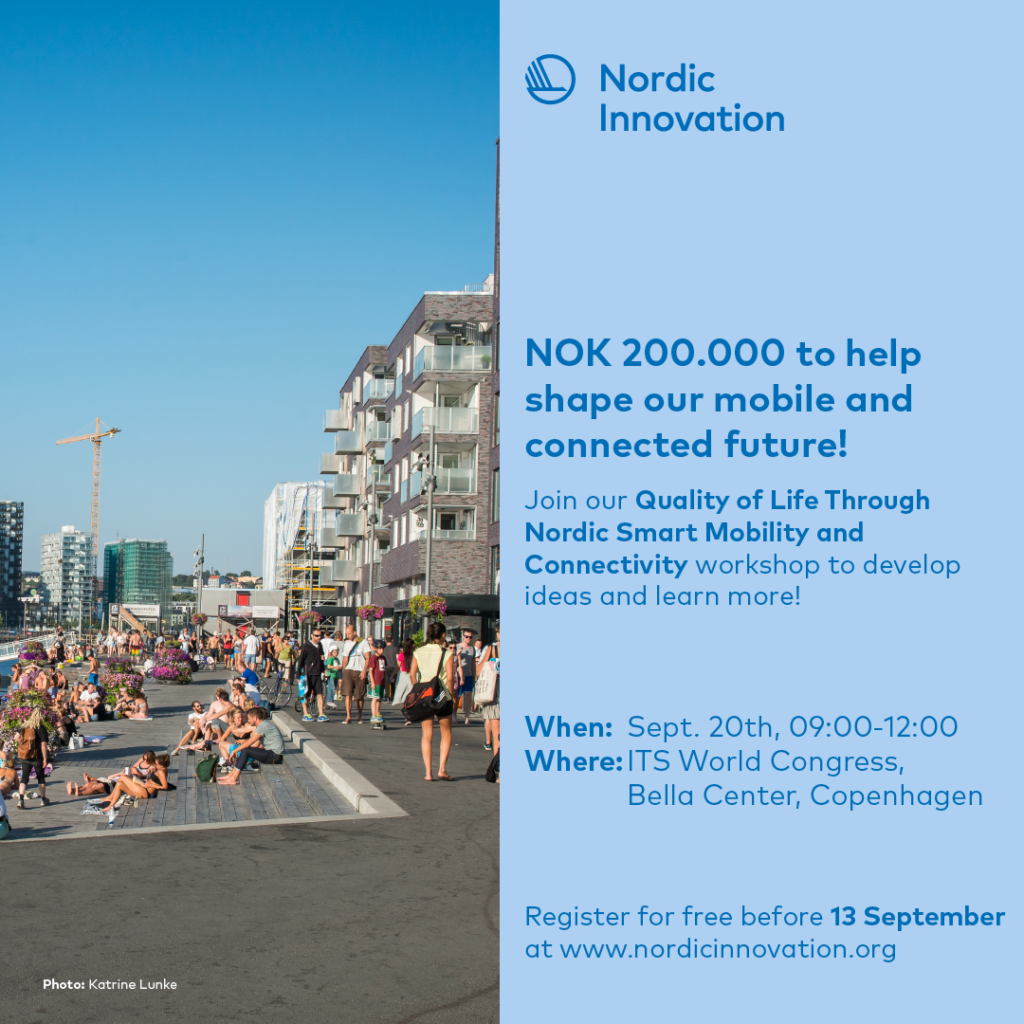 Neste artikkel
Neste uke skjer det i København – ITS World Congress 2018