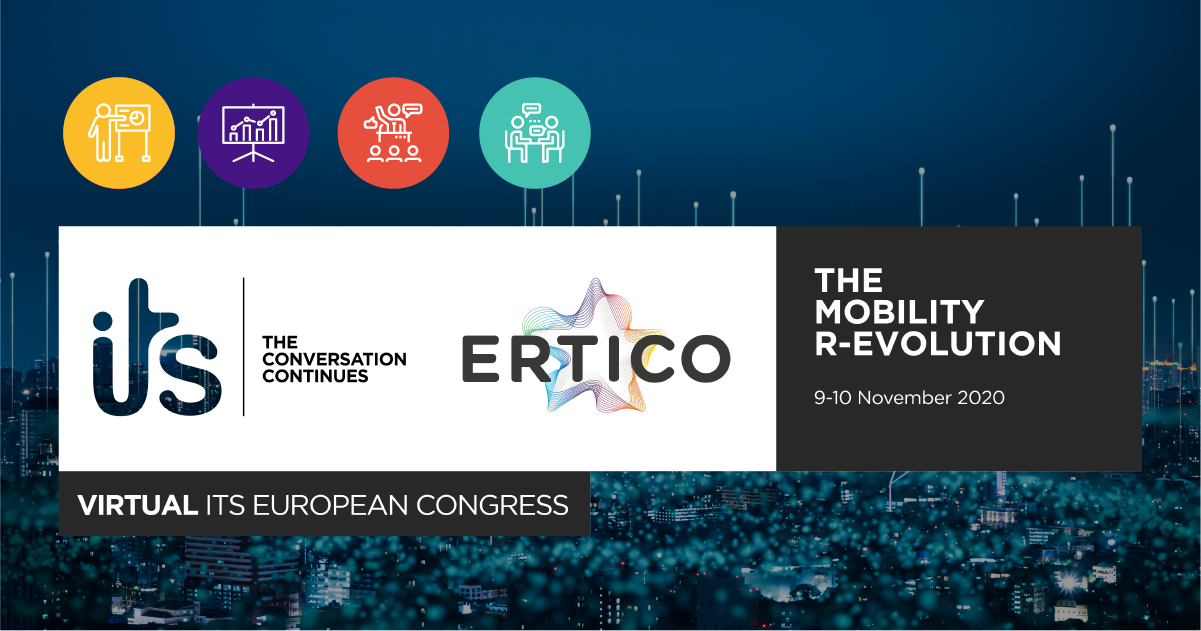 The Mobility R-evolution: the first ever Virtual ITS European Congress
De 10 første medlemmene får 20% rabatt på e-biljetten til congressen. Ta kontakt med Jenny
ERTICO's revolutionary Virtual ITS European Congress is coming!
On 9-10 November 2020, ERTICO will engage mobility pioneers and ignite debate in an innovative, safe and secure as well as eco-friendly event – the first of its kind for the ITS community. Its unique format will exploit all the advantages of a virtual setting and at the same time ensure the exchange of expertise, best practice and ideas.
The Virtual ITS European Congress offers the same benefits of a face-to-face congress except you can have everything with just one click: live streamed sessions, interviews, key presentations of the latest ITS trends, networking opportunities for meeting industry experts and stakeholders, Q&A sessions and B2B meetings and a content library that will be accessible to all participants.
Hosting the ITS Congress virtually means pushing forward the digital evolution already in progress throughout our society, inspiring further sustainable mobility and transport solutions, but also facing the current global health crisis with a positive and proactive approach. It will also pave the way for the next ITS face-to-face event scheduled in Hamburg in October 2021.
The registrations to the first Virtual ITS European Congress are open: benefit from the Early Bird rate before the 1st of October! Click here to access the registration form.
If you are interested in Virtual ITS European Congress' Sponsorship and Exhibition opportunities, visit the website to learn more.
Join the conversation, start the Mobility R-evolution!
Neste artikkel
ITS Norway er med og leverer prosjektsøknader